Portrait and documentary photographer based in Bratislava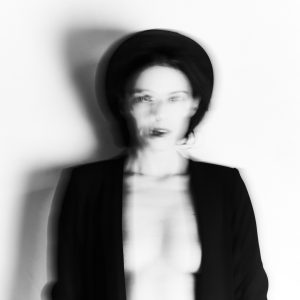 Dorota Holubová (1989) is a professional freelance portrait and documentary photographer from Slovakia, based in Bratislava working at her photo.
Winner of the 1st prize Slovak Press Photo 2016 in category series "Everyday life" and 1st prize Slovak Press Photo 2016 in category series "Portraits". Dorota has finished master's degree in 2012 at the Faculty of Philosophy, Comenius University in Bratislava and for 8 years she was working as external worker for the Central European House of Photography and in organisation team of the international photography festival European Month of Photography in Bratislava. Since 2020 she is editor in chief of Fotonoviny / Photonews. She is a student at The Institute of Creative Photography, Silesian University in Opava, Czech republic.studio Holubník.
Her works was published in GUP magazine, MONO and VICE magazine, she exhibited her photo series "Balifornia" in Indonesia, Slovakia and Czech Republic. In 2016 she was at 4 months photo internship in Soul, South Korea, in 2018 she was at art residency Cité internationale des arts in Paris. Nowadays she is working on long-term documentary project focused on women, LGBT community and backstage of the art world.
Awards
Neskrývaná láska / Disclosed love – Stredoeurópsky dom fotografie /vernisáž / exhibition opening 10.12.2020
1st prize Slovak Press Photo 2016, category Everyday life / series
1st prize Slovak Press Photo 2016, category Portraits / series
World Press Photo nomination for Joop Swart Masterclass 2017
Photojournalism premium award 2016 in competition Press awards by Literature fond in Slovakia
Nomination for Journalist Awards 2016 in category "the best photography"
2nd prize Slovak Press Photo 2017, category The World of Art / series
3rd prize Slovak Press Photo 2017, category Portraits / series
nomination Slovak Press Photo 2018, category The World of Art / single
Upcoming exhibitions 2020
Exhibitions 2019
Atlas of Women – The Central European House of Photography, Bratislava, Slovakia
Being Themselves – A4 Space Contemporary Culture, Bratislava, Slovakia
Atlas of Women – Collective exhibition of ITF students, festival Prague Photo, Czech republic
Being Themselvec – Tepláreň, Bratislava, Slovakia
Being Themselves – Bratislavský majáles / Bratislava City festival, Tyršovo nábrežie, Bratislava, Slovakia
Being Themselves – Cultural centre in Martin City library, Photo Summer festival, Martin, Slovakia
Being Themselves – Garden (centre of independent culture) – Pride The transition to equality, Banská Bystrica, Slovakia
Atlas of Women – Museum of Andrej Kmet (Slovak National Museum), Martin, Slovakia (October-November 2019)
Visegrad 30 years after the fall of the Berlin wall / ITF collective exhibition, Atlas of women – 29th year of international festival Month of Photography in Bratislava, Gallery Michalský dvor
Exhibitions 2018
Balifornia – Cité internationale des arts, Paris
IN(VISIBLE) – Pohoda festival, Piešťany, Slovakia
IN(VISIBLE) – Dobrý trh, Bratislava, Slovakia
Slovak Press Photo –  selection winners 2016-2017, First Avenue at 46th Street,  UN, New York
Slovak Press Photo 2018 – selection nominated, Kunsthalle, Bratislava
Being Themselves – Kino Lumiere, Bratislava, Slovakia
Being Themselves – Diera do sveta, Liptovský Mikuláš, Slovakia
Exhibitions 2017
Slovak Press Photo 2016 winners – Gallery City Library, Piešťany, Slovakia
Slovak Press Photo  2016 winners – Museum SNP, Banská Bystrica, Slovakia
Balifornia – 10th edition of International Photo Days in Levice, Slovakia
NO COMMENT – výstava novinárskych fotografií a karikatúr, Open Gallery, Bratislava, Slovakia
POP-UP Balifornia – Bikes in Town, Stará tržnica, Bratislava, Slovakia
Balifornia – Fotocafe Stupavar, Bratislava, Slovakia
Balifornia – screening night, festival Kaunas Photo 2017, Lithuania
Slovak Press Photo 2017 winners – Bratislava City Hall, Slovakia
RED CAT – Red Cat Cabaret Club, Bratislava, Slovakia
Exhibitions 2016
Balifornia – Pretty Poison, Canggu, Bali, Indonesia
Balifornia – Gallery Fuga, Bratislava, Slovakia
Slovak Press Photo winners 2016 – Bratislava City Hall, Slovakia